The boomslang snake is one of the most feared predators in the wild, with its potent venom capable of killing humans.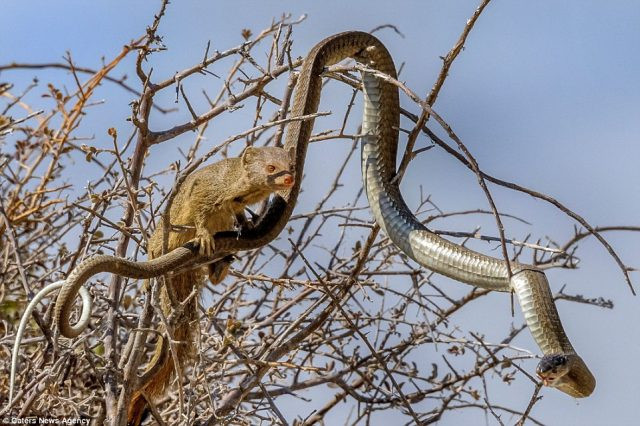 However, even this deadly creature is not immune to becoming prey to other animals, such as the slender mongoose.
A tragic incident occurred in Etosha National Park, Namibia, where a boomslang snake was resting on a tree when it was suddenly attacked by a slender mongoose.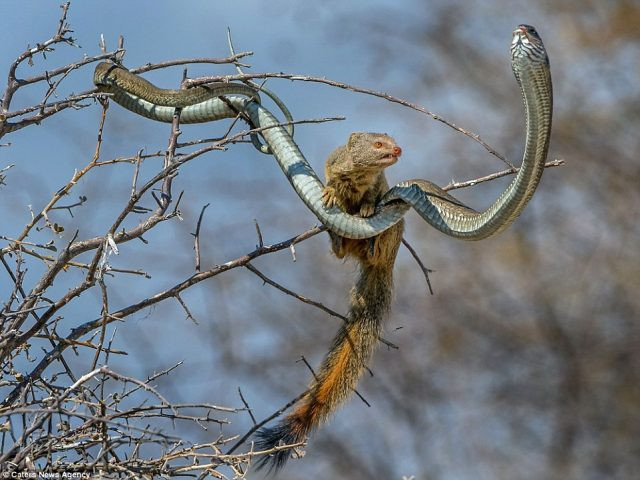 Despite its small size, the mongoose climbed up the tree and leaped onto the snake, slowly advancing towards its head.
Realizing the danger, the snake tried to slither away and shake the tree to dislodge the mongoose, but to no avail.
The mongoose opened its mouth and clamped down on the snake's head, rendering it helpless against the sharp teeth.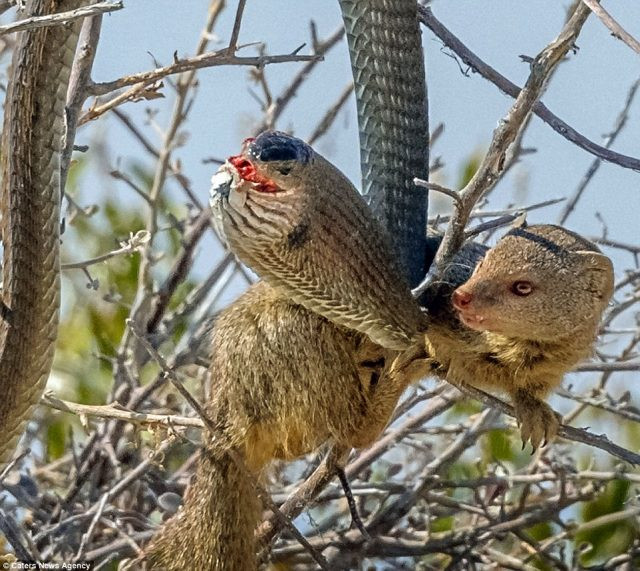 Occasionally, the snake tried to wrap its body around the attacker or strike back with a deadly bite, but it was all in vain.
The entire hunt was captured by Elana Erasmus, a 48-year-old tourist from South Africa, who was on her way back to camp after a morning of photography.
Elana shared, ""Our guide spotted a slender mongoose attacking a boomslang snake on a tree by the roadside.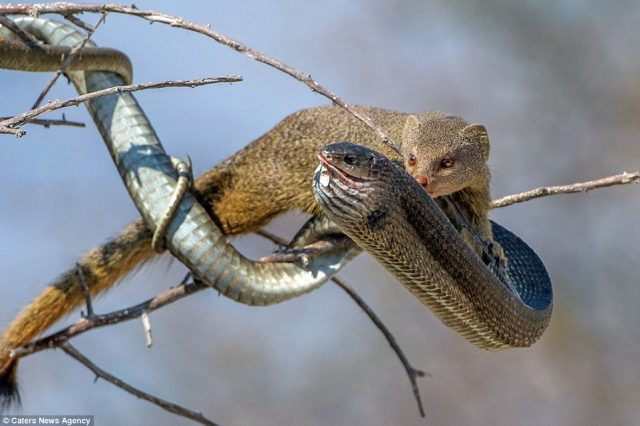 We immediately realized this was a rare moment, so all cameras were pointed in that direction.""
The boomslang snake is known for its potent venom, which can cause internal bleeding and death within hours.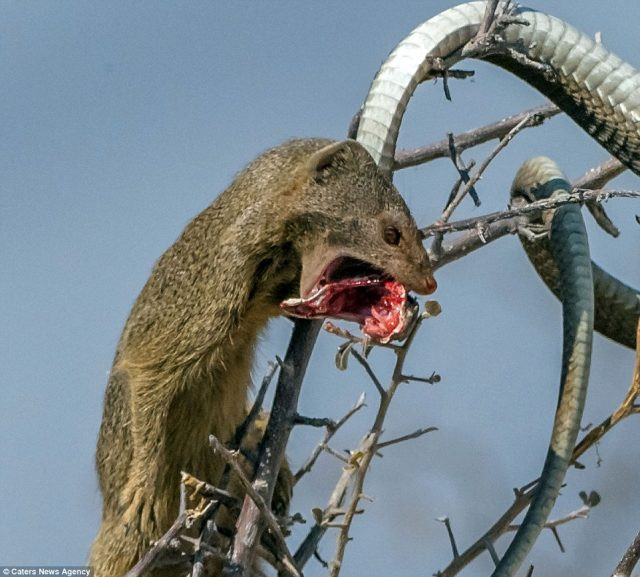 However, the slender mongoose is immune to the venom and is known for its agility and ferocity in hunting snakes.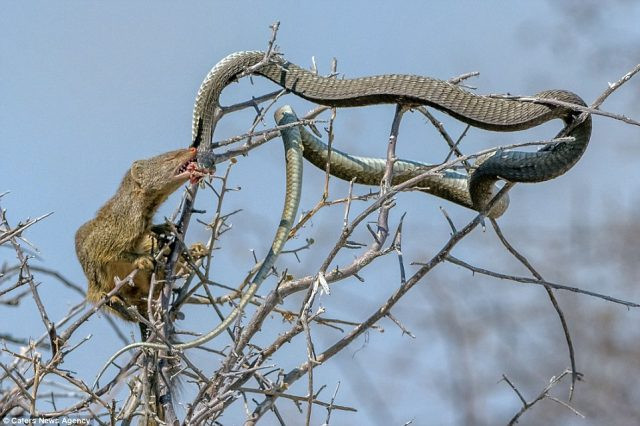 This incident serves as a reminder that even the most dangerous predators can become prey in the wild. It also highlights the importance of respecting and preserving the delicate balance of nature.