Anacondas are the largest snakes on Earth, and they are known to roam the Amazon. These massive creatures have been known to eat goats, deer, and even crocodiles.
But what would happen if an anaconda tried to eat a human? Believe it or not, in 2014, someone actually attempted this.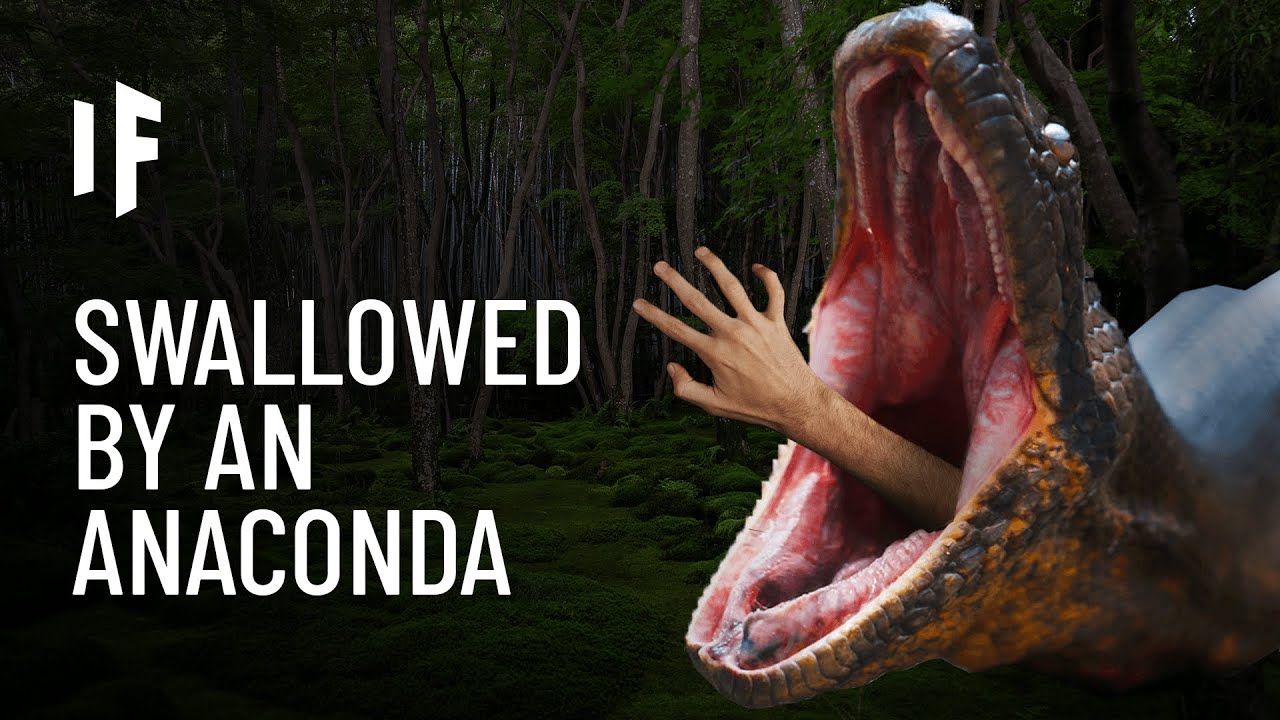 He was wearing a bulky suit covered in pig's blood, and the anaconda worked for an hour, wrapping its mouth around the head of the suit, but it was ultimately unsuccessful in swallowing the human whole.
If an anaconda were to try to eat a full-sized adult, it would likely take too long to consume, leaving the anaconda vulnerable to predators for weeks, if not months, until it finishes digesting the human.
However, if the anaconda did want to eat the human, it would kill them first by wrapping its body all around them and quickly crushing them to death with over 9,000 pounds of pressure.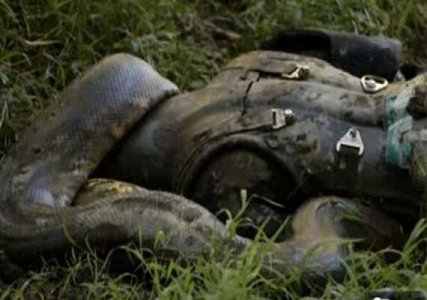 Once the human is dead, the anaconda would widen its jaw to swallow them whole. The anaconda's fangs are only used for holding its prey, and it is not venomous, so its fangs won't poison and paralyze the human.
However, the human will find lots and lots of saliva in the anaconda's mouth, which will be used to moisten them, making it easier for the anaconda to slide them down its gullet.
As the human moves down the snake's esophagus, the muscles in the esophagus will push them down the snake's body.
The anaconda also has the ability to move and bend its ribs to crush the human even further and push them down into its stomach.
Once in the stomach, the human's skin will be dissolved by the powerful acids and stomach enzymes produced by the anaconda's stomach. The liver and pancreas will then secrete even stronger enzymes, breaking down everything besides the human's hair and nails.
Even if the human were wearing a magical suit that protected them from the acid and everything else, it would still be a couple of weeks before they were unceremoniously pooped out. Therefore, it is likely that the human would starve to death.
Although it is incredibly unlikely that an anaconda would try to eat a human, it is best to leave them alone. They are not interested in eating humans in most cases, as they are just too big.
Anacondas are really just trying to defend themselves, and humans would likely die pretty much instantly if they tried to mess with one of these creatures.
It is also important to note that humans should not be messing with whales either, as jumping into their stomachs is not a good idea."